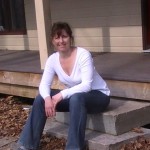 Rebecca Brownell is a Registered Psychotherapist with the College of Registered Psychotherapists of Ontario.  She is also a Registered Marriage and Family Therapist with the Ontario and American Associations of Marriage and Family Therapy and has been counselling since 1993.   Rebecca's approach to therapy has always been holistic – connecting mind, body and spirit to reach optimum wellness, balance and healthy relationships.
In 2001, Rebecca began offering alternative healing modalities to her work such as EMDR (Eye Movement Desensitization and Reprocessing), Energy Medicine,  Mindfulness Meditation and Hypnotherapy.  She has most recently added Neurofeedback to her practice to help people who are struggling with anxiety disorders, ADD/HD, head injuries and depression.
Rebecca offers individual and couples counselling  by telephone and face-to-face  in her  Orillia Ontario office.
Clinical Member of the Ontario Association of Marriage and Family Therapy
Clinical Member of the American Association of Marriage and Family Therapy
Registered Psychotherapist with the Ontario College of Psychotherapists
Certified EMDR Practitioner (Eye Movement Desensitization & Reprocessing)
Certified Clinical Hypnotherapist
Level IV Touch for Health Practitioner